Make getting home safe your goal during the 2023 AFL season
Friday, 17 March 2023
THINK! Road Safety is again partnering with Adelaide Crows and Port Adelaide in 2023 to provide free public transport to Adelaide Oval and encourage fans to make getting home safe their goal.
The Adelaide Oval Footy Express will offer free bus, train, and tram services for fans with game day tickets during the 2023 AFL season.
Footy Express ambassadors Wayne Milera from the Adelaide Crows and Orazio Fantasia from Port Adelaide are urging fans to take advantage of the free and easy service, which will start with Port Adelaide's game against Brisbane on Saturday 18 March, and continue with the Adelaide Crows' first home game of the season against Richmond on Saturday 25 March.
In addition to the Footy Express, a new THINK! Road Safety partnership campaign seeks to reduce the number of road accidents in the state. The extension of South Australia Police's "No One's Driving If You're Distracted" campaign features Road Safety Ambassadors Rory Laird from the Adelaide Crows and Darcy Byrne-Jones from Port Adelaide.
This campaign reminds drivers that distractions, such as mobile phones and other activities, can be fatal on the road, and no one should be driving if they are not fully focused on the task. The campaign will be visible across various social media channels and in-stadium at home games throughout the AFL season.
These initiatives form part of South Australia's Road Safety Action Plan for 2023–2025, which aims to reduce the number of serious injuries and fatalities on the state's roads and encourage safe travel choices to ensure fans and their families get home safely after a day out.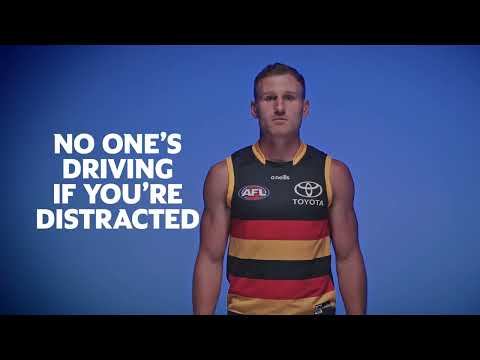 Play video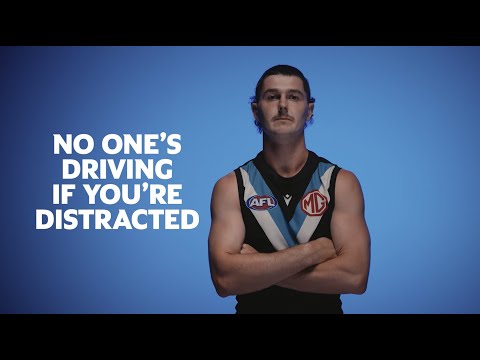 Play video
Port Adelaide Football Club